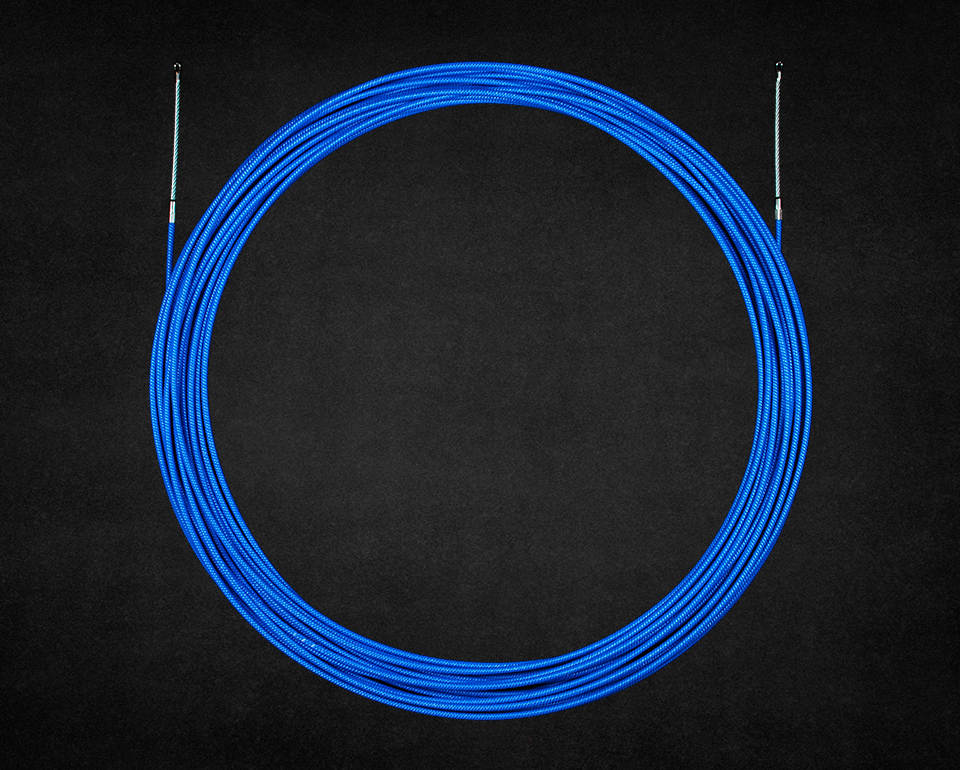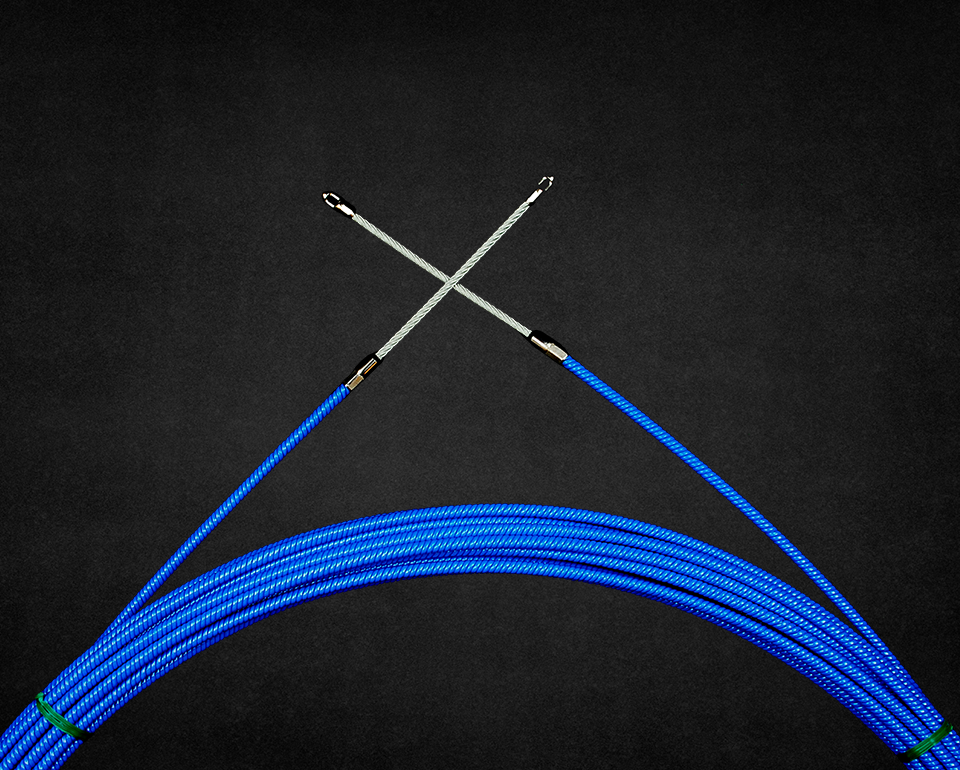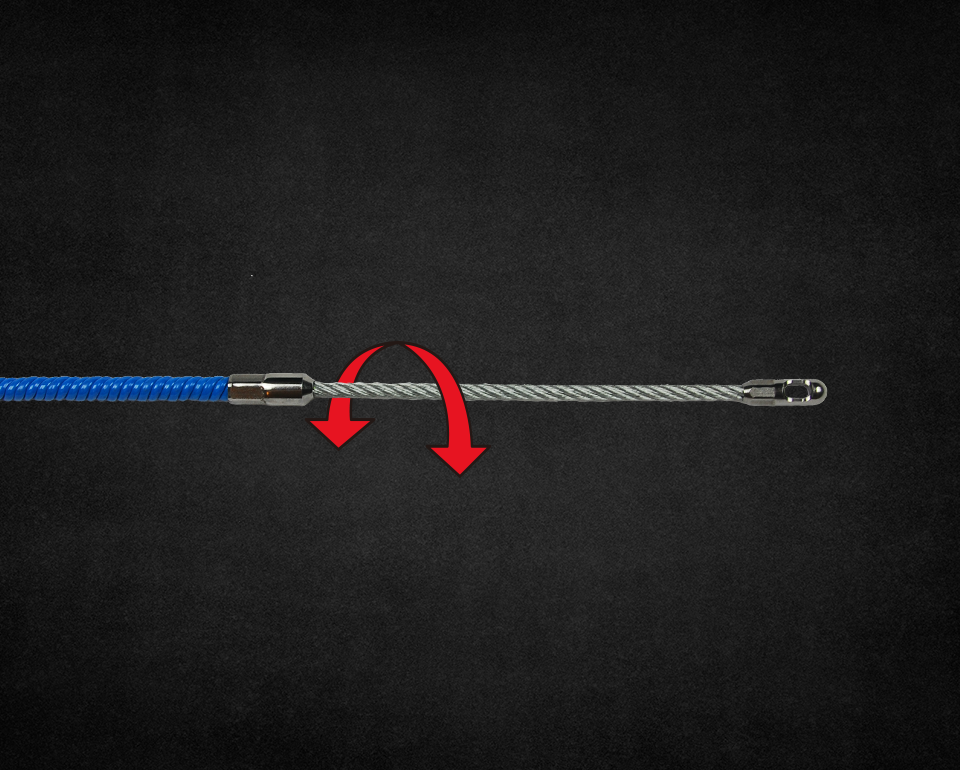 Fish Tape Tornado
Fish Tape Tornado ø6.7mm
Tawian Patented

Material : Triple strand PET with ø4mm PET core
Length: 20M,30M,50M
Perfect combination of Single Twist and Triple Twist Fish Tapes.
Combine both excellent rigidness, flexibility and durability.
3 strands spiral system plays roles of bending recovery as well as protection layer.
Swivel leader design releases the twist of cable when pulling.
It can be used in plumber's drain cable, all plastic, no rush.