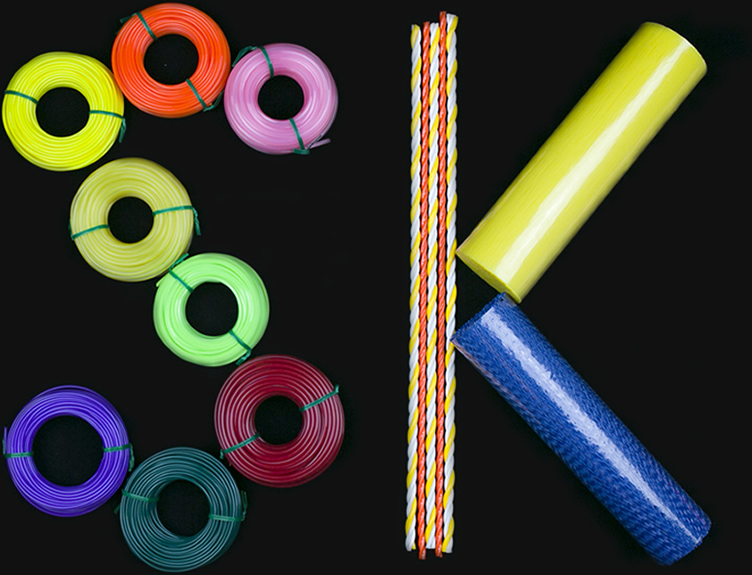 Since 1988
Shinkey Monofilament Enterprise Co., Ltd. (SK MONO), founded by Mr. Ye-Song Chen in central Taiwan in 1988. SK MONO is a professional plastic monofilament extrusion base and focus on production of polyester fish tape, nylon trimmer line for lawn mower and bristle for brush. We are a technology-oriented company that develop various products. Our full R&D power and passion help us to solve every problem no matter from customers or our production.
Our products are trustworthy
Our products are exported to more than 30 countries around the world. It ensures our superior quality products meet most customers. More than 90% of our customers stay long-term relationship with us. Every feedback pushes us to stay humble and to do our best to fulfill you. Don't be hesitate to contact us for further information.
Why SK

We care Quality
We are expertise in extruding plastic monofilament with experiences. We know how impact when changing parameters and materials, so that we are dedicated to making superior Quality monofilament.

We are Manufacturer
Since we have various extruders for specific purpose, we build and improve all post-treatment machines all by ourselves. We are manufacturer knowing how to meet your requirement.

We are Affordable
We only buy superb virgin materials directly from suppliers. All products are made in SK and deliver to you directly. We are affordable with no more cost.

We are Flexible
Our customers are from more than 30 countries with more than 90% long term relationship. Not only we provide superb products, but we are a problem solver. We care all our customers and stay flexible to solve your problems.